3D Printing
Faculty of Engineering and Information Technology
3D Printing
Australia's first 3D Innovation Centre
Established in 2017, the FEIT Innovation Centre is the first to be developed in Australia and provides a 3D printing service where students and staff can submit jobs to be 3D printed online through the Makerbot website.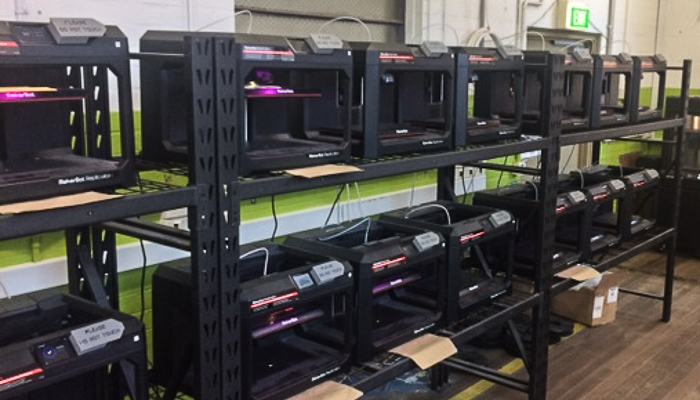 Equipment
The FEIT Workshops 3D printing facility is equipped with 24 3D printers available for students and staff to use.
20 of these printers form our 3D Printing Innovation Centre, which consists of:
18 Makerbot Replicator+ printers
2 Makerbot Replicator+ Z18 printer
These printers are available for use via our online system.
For specific 3D printing requirements (charges may apply) we have:
2 UP BOX 3D printers
1 Objet EDEN 260V polymer 3D printer
For all your scanning needs we have three scanners:
Artec EVA
Artec SPIDER
Next Engine